This store requires javascript to be enabled for some features to work correctly.
Use code FREESHIPPING250 for free delivery on orders over £250 (UK only).
'Simplicity is the ultimate sophistication'
We love this quote from Leonardo Da Vinci because it depicts what Lilac & White is about. We design simple stationery that is there to create subtle accents and guides in and around your wedding day.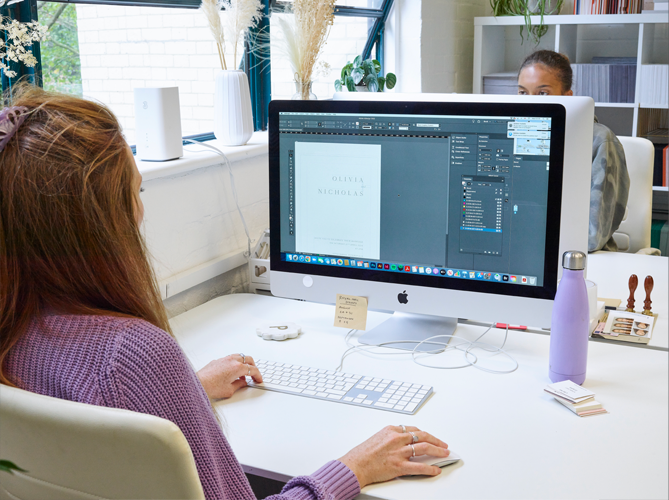 We work with you making edits until you're happy with the design before being printed. We're a small team and therefore can answer queries quickly.
With a huge passion for paper and textures, we are proud of the cards and envelope stocks we use. The finest papers are selected for quality and purpose.
I started designinig invitations for friends and families in 2015 and quickly started designing my own collections for customers to easily purchase online. I was particularly keen to create both modern and timeless pieces that weren't over cluttered. This is something that I couldn't find online at the time. Each year we design new collections and love to explore new card stocks that have unique card qualitites and are sustainble.