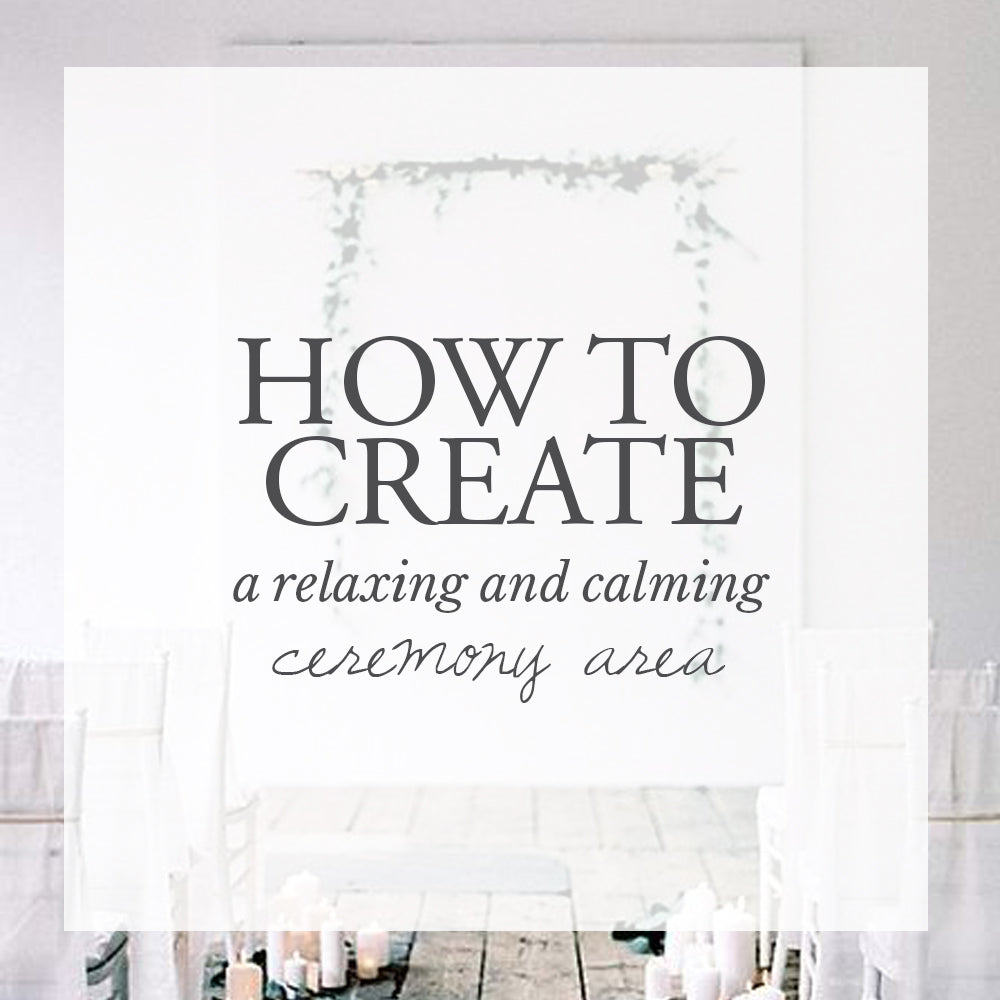 How to Create a Relaxing and Calming Ceremony Area
Ceremony areas hold that special point in the day when all the guests are quiet and you and your partner are concentrating only on each other and declaring your love for one another. It can be an intense moment in time and we've got some tips and ideas on how to make it the most relaxing and calming area to make you feel the best in your surroundings.
Try and include some white
Whether its white petals on the floor, a white pavillion, white wall or back drop. White represents purity and clarity and gives a perception of space. Its calming nature is the perfect influence you need at this moment in time.
Have a focal point
If you're getting married in a church you will have the alter as a natural focul point, almost acting as a subsconscious platform that holds the two of you together. A ceremony outside or at another venue will need a frame or two pillars to act as the focul point. Here's some of our favourite ideas.
Add material for a luxury feel
Some voil or silk drapes can instantly create a grand as well as floaty and relaxing feel. Or the use of different materials like feathers can create a warm and welcoming surrounding. If these feel too daunting - add some material to the aisle chairs.
Guest seating
If you would like to create a more inclusive and intimate setting for you with your onlookers - try a semi-crcle arrangement of chairs. This way there isn't a guest who is sitting in the far left corner feeling left out or unable to hear. This sort of shape creates an amphitheatre style aura - where you take centre stage!
Order of service
Lastly, an order of service or even just a little note card for your guests is lovely for them to read whilst they're waiting for the ceremony to begin. It's good to include family member names and bridesmaids and ushers so that guests can feel confident at socialisng and interacting when the reception begins.
For a bespoke order of service design we'd be happy to help and guide you through your design ideas - please get in touch. All our images are sourced from our pinterest board.