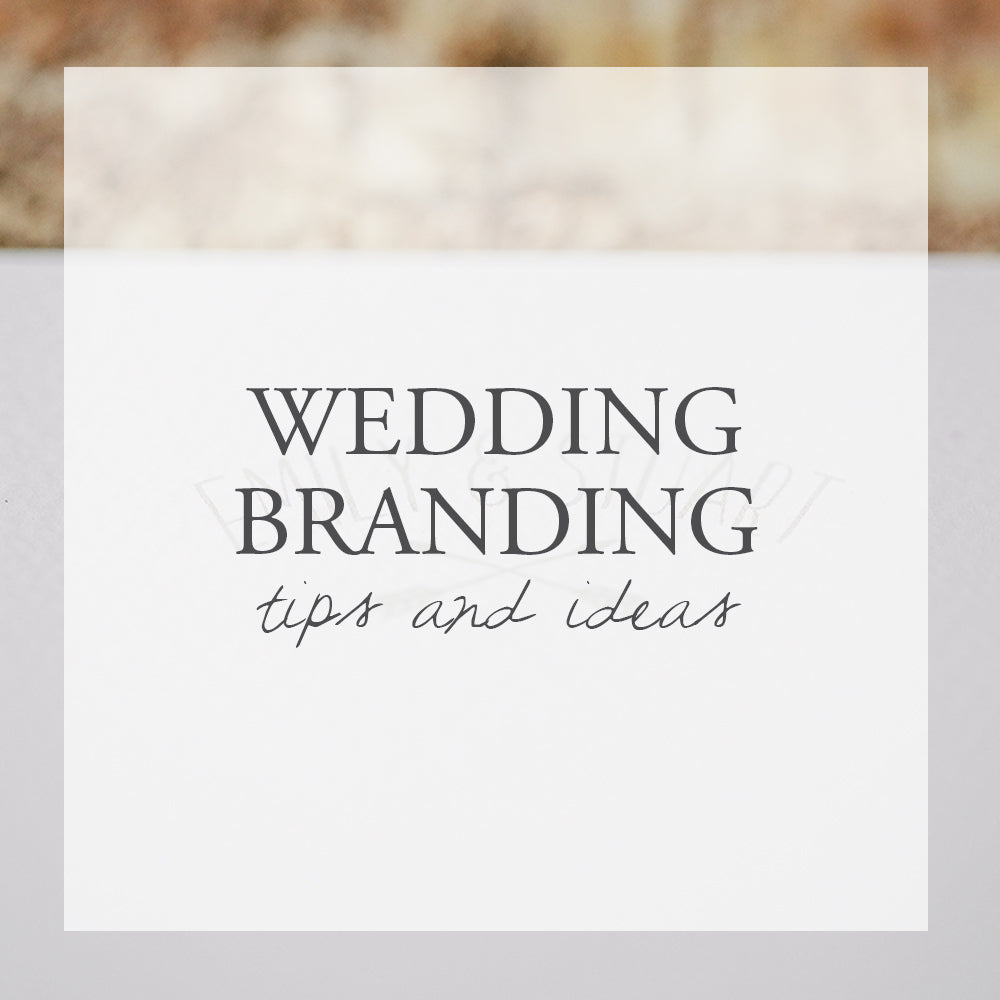 For all you budding brides and grooms, you may have started your branding without you even realising it. If you're stuck for a theme or common design ideas to run through the details of your day (which is essentially what wedding branding is), here's some tips and ideas to get you going.
Illustration /  Drawing
Sometimes you might be able to pic out a small detail or emblem from your wedding invitations. An illustration or hand drawn detail can be a really subtle touch when used in other elements across your day e.g. it could be featuered on bespoke napkins or be presented on your wedding favours or even signage around the event venue.
Colours
An obvious starting point is to pick some tones from the flowers you plan on having. Try and not pick more than five colours as there usually ends up being clashes past this number.
Pattern
A pattern can create a strong image for your day. It coule be present on the back surface of your wedding invitations or order of service - or be the back drop to your table plan or even wall project on a wall behind your top table.
Logo
Logos are a great way to create a personal connection with your guests, reminding them just who the day is all about. They don't have to be over complicated - just something simple will be really strong.
Fonts
Using the same 1, 2 or even 3 fonts in and around your wedding content really creates a strong wedding image. It is a great way to capture your own signature style in an exteremly subtle way without your guests realising it.