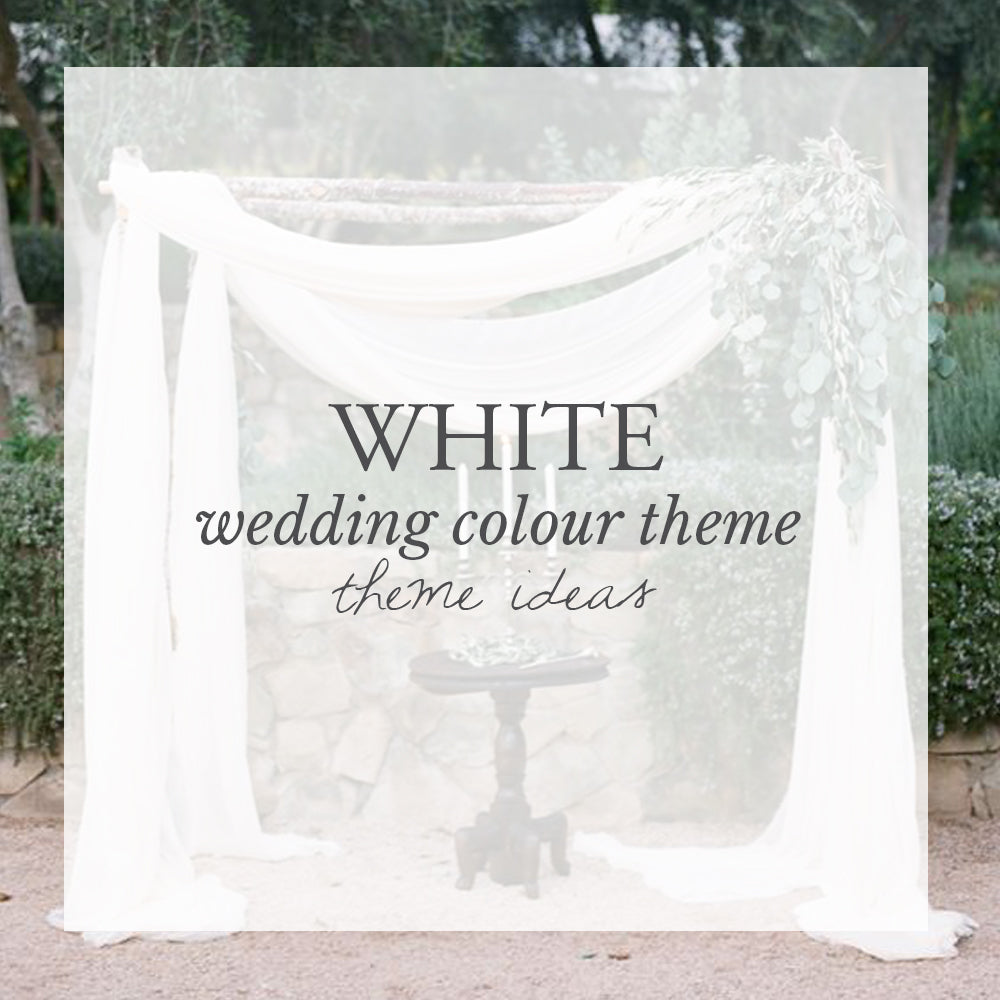 White Wedding Colour Theme Wedding Ideas
For the next few weeks we'll be looking at different colour themes to help inspire your day. First we're starting with white. If like us you're obssessed with white - you'll enjoy a few treasures we've picked below for inspiration to get that white wedding look for your day.
White, in terms of colour pyschology is the colour of perfection, wholeness, and completion. Lots of qualites a marriage should be - that's why we love this white wedding theme so much. White represents the beginning of everything. We hope you like some of our 'white' ideas. We think it will really give a stunning sense of romance to your day.
Bridesmaids in White
The contraversial bridesmaids in white - will it take away too much emphasis from the bride? We think not. Ever since Pippa Middleton wore a beautiful maid of honor white dress for the Duchess of Cambridge, the white bridesmaids has been a growing trend. It's so different and invents a new idea to the day - free spirited - we love it. To differentiate from the bride, have different fabrics in the dresses and create different hairstyles to the bride as well as different bouquet arrangements.
White Favours
Make your guests feel pure with a personlised engraved soap gift - perfect for setting a great scent in the air. Or add a touch of French sophistication with these white macaroons for your wedding guest favours. These small delicate little cookies are intricate to make but a real crowd pleaser. We also love these 'make your own' tubes of tasty treats - how about sugared almonds or mints.
White Flowers
We love gypsophila (also known as babies breath). It's the ultimate white boho flower. Why not try large stand alone bunches for centre pieces. Or mix and match with some white hydrangea. For button holes try snow drops, dandylions or white blossom. For further inspiration on boho natural flowers - see our journal post The Ultimate Bohemian Flower Dictionary.'
Other Details
Boho style wedding cakes have really coming in to their own in the last few years - Amy Swannhas particular caught our eye - see below for one of her glorious creations (photo by Jess Petrie and styling by Nina Marika). For other decorative pieces and to add some grandeur to your environment, try some oversized helium balloons and long drapes of material like white voil.
Stationery
Here at Lilac & White, we've recently added some simple and sophisticated white themed invitations, save the dates and menu cards to our collection - see below for a few of our favourites.
All photography (apart from stationery images) can be found on our my pinterest board. If you enjoyed our post, we'd love it if you could share our white themed wedding love. See share button below. Thanks for reading.