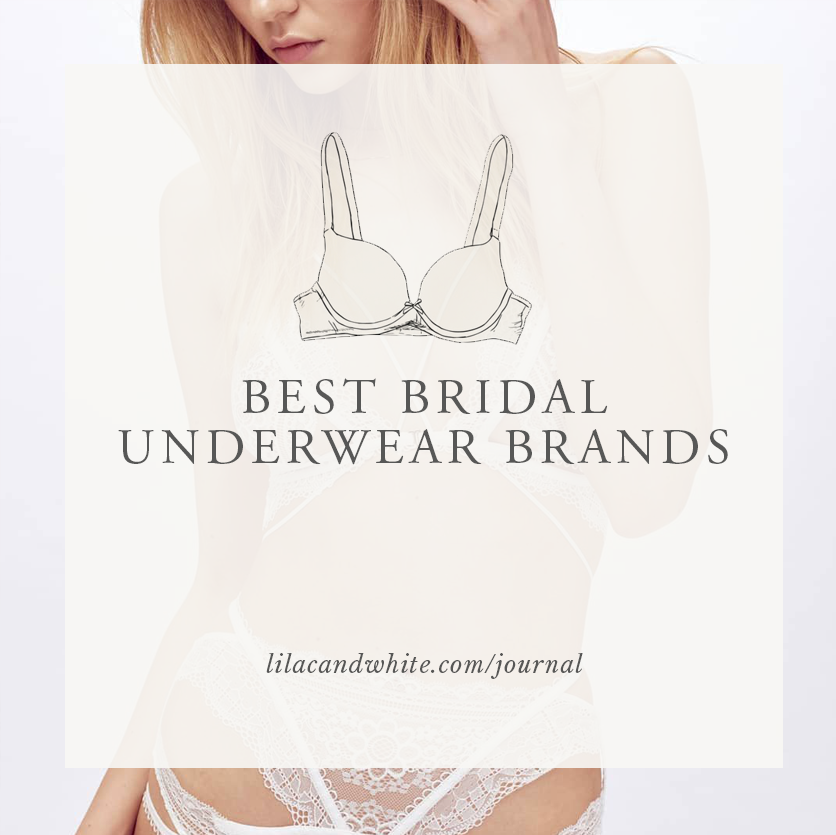 Best Bridal Underwear Brands
Within the theme of your wedding, you will likely be poring over the details of your stationery, flower arrangements, table dressing and of course, your bridal look. What you shouldn't overlook amongst all of this planning is your wedding lingerie. Sure enough, your choice will be determined in part by the design of your dress, but we have set out to make it easier to narrow down your selection of designers based on some favourite bridal styles. You can always slip into these for your honeymoon or for the wedding night!
Beautiful - Mae's Sunday
Images from https://maessunday.com
Mae's Sunday is not interested in stealing the show when it comes to your bridal lingerie. It's a brand that doesn't need to flirt with trends or fanciful designs. Instead, it is simple, sensual and timeless. The small collection is convenient for taking away complicated considerations. Less choice in this area doesn't mean that you don't have more to peruse. Mae's Sunday rival their underwear collection with a breath-taking range of robes, slips and bodysuits made of beautiful silks, lace and beading that stands out amongst more well-known underwear brands. 
The Founders of Mae's Sunday have made it a mission to see that each piece is handcrafted and meticulously thought out meaning it will look good and function well. Exclusivity is key here; you will only find Mae's Sunday in a handful of places in Europe given that very few are 'in the know' about this beautiful brand. 
Price range: From $80 
Stockists: Direct online, see website for further details of other stockists 
Romantic - For Love & Lemons
Images from https://forloveandlemons.com
f you're looking for feminine touches and a full range of styles then 'For Love & Lemons' is the right place to start. Their brand is focused on delivering underwear to women that makes them feel confident and enhances their individuality. For you, this means that the option to experiment with more unusual bridal lingerie is available at reasonable prices. 
Traditionally, the design focus has been on lace. Recent collections are making use of their iconic, delicate looks but adding some more structured, strappy options into the mix. What we like in particular is that you can complement your bridal lingerie with their range of romantic nightwear and swimwear options for your honeymoon. 
For Love & Lemons will work particularly well for you if you don't want to limit the underwear to a one-time usage. Many of their bralette styles can be worn day-to-day making them very versatile. It also gives you an excuse to indulge in a few options. 
Price range: From $72 
Stockists: Direct online, Selfridges, Spotted on Celeb, Topshop 
Seductive - Agent Provocateur
Images from https://www.agentprovocateur.com/gb_en
Of all the brands that endeavour to create luxuriously seductive lingerie, we think that Agent Provocateur strikes the perfect note. 
Classic and seasonal styles abound with Agent Provocateur, and the more extensive range ensures that there will be a shape and form guaranteed to work underneath your dress. They currently have 15 styles online with the added benefit of mix and match options to suit your dress and body shape. 
Agent Provocateur understands the indulgence of selecting bridal lingerie and will work with you through personal shopping appointments and private fittings to make sure you have added confidence on your wedding day. 
The wearable nature of this brand means that you won't miss out on wearing your bridal choices again in the future. You can just as quickly wear this underwear again on any special occasion, a beautiful memory of your wedding day from the confines of your boudoir. 
Price range: £55-495
Stockists: Direct online, Selfridges, Net-a-Porter, Numerous boutiques worldwide 
Bountiful - Adina Reay
Images from https://adinareay.com
Although not strictly a bridal lingerie brand, Adina Reay provides excellent options for brides with voluptuous figures. Adina Reay's bras cater to women with fuller breasts and still feature delicate detailing and exciting designs. What makes this brand even better is that they do not compromise on the beauty of each item as the cup size increases to GG and beyond. 
Each piece is made in the UK and combines luxury materials and invisible engineering to provide reliable support which gives you added confidence when you are walking down the aisle. Adina Reay make use of a mix and match style, allowing you to select the most suitable choices and their range of vibrant colour options makes for a good solution for your honeymoon too. 
Price range: £50-130 
Stockists: Direct online, Harvey Nichols
Magical - Luna Mae London
Image from https://www.lunamaelondon.com
f you are seeking perfection and have the budget available, Luna Mae provide fully bespoke options for wedding lingerie. To say it isn't cheap is an understatement but the result is pure magic. We especially liked that they discreetly monogram each piece with your initial and that in addition to your underwear set, they can also make bespoke robes for you to wear the morning of your wedding and every morning after that if you so wish. 
Bespoke fittings are by appointment only in their London boutique, an experience that is set to be memorable far after your wedding day. However, if getting to London isn't an option, they will work with you to create your bespoke lingerie by taking your measurements over the phone or email. The quality of the craftsmanship and the intricacy of the design make this option one that you will fall in love with over and over again.
Having access to fully customisable options is perfect for brides who have a fixed idea of what they want without having to compromise with boutique designers or high-street brands. It also benefits brides that have particular sizing requirements or complicated dress designs that require more creative thinking and hand-tailored tinkering. 
Price range: From £360 
Stockists: Direct only (London boutique) 
The key to choosing the right lingerie for your wedding and honeymoon is finding something that makes you feel confident. Take time to try on your favourite options a couple of times ahead of buying and remember that your final choice doesn't necessarily need to work underneath your dress. There will be time to change into your special bridal lingerie later in the evening.