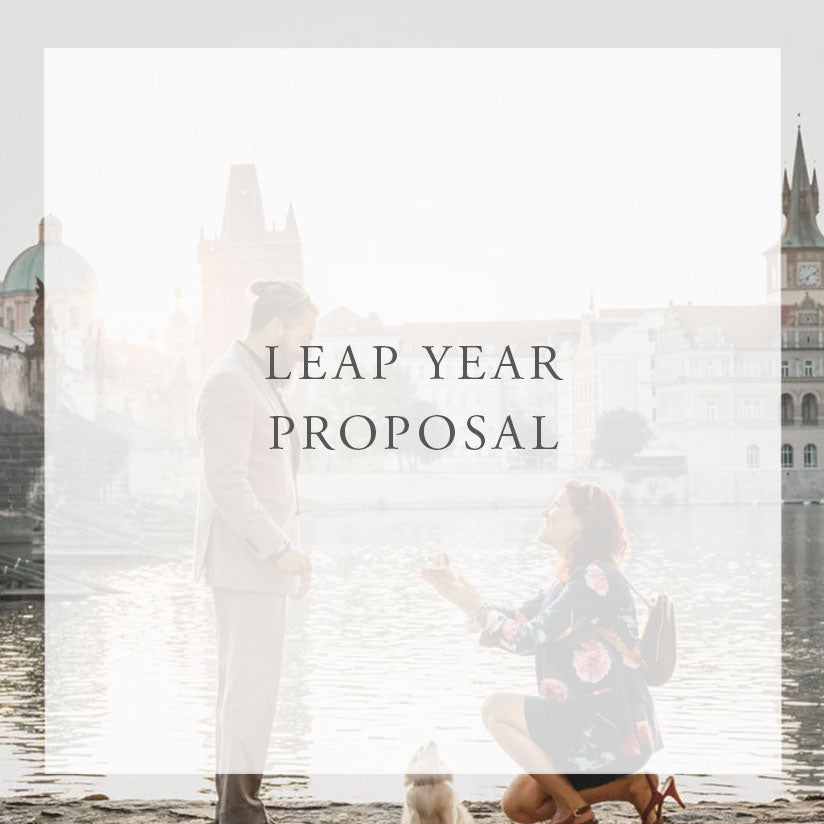 It's one of those times which only comes around every 4 years - a leap year. On a leap year, a traditional idea comes about whereby woman can propose to men. This tradition actually comes from 'Bachelor's Day' where in Ireland, women could initiate marriage proposals and ask men to dance and if they refused, the men were expected to buy the women special clothes or gifts. Fast forward a century and we still have this idea lingering in the background.
So, should women propose on 29th February?
With equal rights for women becoming progressively better in the last 100 years, especially in the UK (although we still have a fair way to go), including being able to vote, work, equal pay, surely there is the inevitability of emotional decision making such as entering into an engagement of marriage.
I think we all still subconsciously like the idea of the fairy tale, disney-influenced proposal but this is only what we have been fed growing up, can you imagine being brought up in a world of both women and men proposing to each other. After all it's a man or woman proposing in a same-sex partnership.
This might just be one of those traditions that becomes an everyday normality. What will situations be like in 100 years? Who will be the game changers and influencers of these traditions and kick-start different ways? We're hearing more and more of couples deciding together to get married together as a joining decision-making process which is lovely. Yes, there isn't that element of surprise but there is surprise in telling your family and friends and surprise in seeing each other on the day of the wedding.
We are also loving the surge in brides, mothers and maids of honour making speeches at weddings. With this popularity growing, there is definitely room for women to ask their male partners to marry.
If you're a women thinking of delving in to break traditional habits, February 29th 2020 could be your day.
Tips for proposing.
Put yourself in your partners shoes when it comes to choosing a setting or words. What would they really want (think outside of the box of what you would like)? Are they of a quiet style, do they like extravagance?
Proposal Ideas for the quiet ones
In your pyjamas on a lazy Sunday morning (when they will least expect it)

On the stairs (you're already in position) 

Where you went for a walk on your first date

Where their parents/ grandparents got engaged

A room full of candles when they get in from work
Proposal ideas for the extravagant
Announcement on a radio show

On the train /tube (again where they would least expect it)

Concert you're going too (have a word with the production team)

TV show (e.g. Michale McIntyre)
Images from Oh So Perfect Proposal, Fustany and Pinterest


We're so in the mood of love this month and are offering £10 off any of our welcome signs, so if you're getting married this year or would just like to create a board with a poem or gesture, sign up to our newsletter here and receive £10 off. See examples of our beautiful welcome signs here. 
Offer ends March 1st 2020. Discount can only be applied to one board.