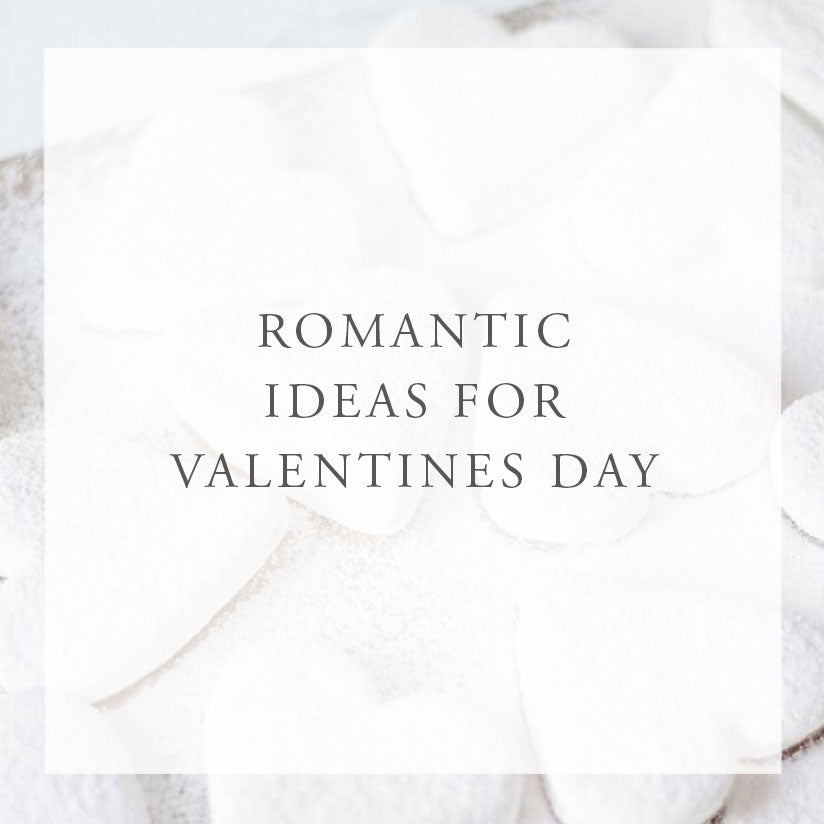 Romantic Ideas for Valentines Day
Christmas is a distant memory, you've paid off your credit card for all those presents and we have upcoming Valentines day. We love valentines day, we're so excited this time of year, we have a special offer. Read to the end of this post for more details.
Whether you're meeting girl friends, staying in for a cosy night, or doing something extravagant with a loved one we've got some ideas to make someone that you love feel special. 
Making effort and planning a few days in advance is key, it means you have put some thought into it and this in turn will make the loved one feel very special. We've got some ideas to turn your everyday routine into something a bit different. 
Food
Images from Pinterest
Having toast for breakfast? Why not cut it into a heart shape? This is a lovely idea to get the children involved in too (if any). Getting them or your self making and cutting will be an enjoyable process, after all, making things with our hands is good for the soul. Think of foods that are red and decorate the plate with them. Strawberries, red jam, raspberries, beetroot juice. You can tell your lover to get an early night so that you can prepare bits the night before. If you're short on time, a simple single rose or flower popped in a glass presented with your usually breakfast on a tray will show a bit of effort. Get creative and have a go, the final product may not look perfect but it's the thought and effort that counts. 
Pretzels are naturally heart shaped and can me filled with icing or coated with yoghurt to make more delicious. Melting some chocolate and dipping strawberries in and leaving to dry is a great snacking gesture and can be made the night before. Bake a cake or some biscuits using their favourite flavours can be just the ticket. Love hearts sweets can be purchased - why not select your favourite phrases and display them on a plate.
Writing
Short or long, poems always go down a treat. Write it in their valentines day card or on the bathroom mirror, or on the kitchen's chalk board, or on the backdoor window. Create an element of surprise and it will add an extra va va voom. Start by writing down a few words that remind you of your partner, e.g. funny, kind, excitable. Form these into sentences and see if you can rhyme any words. If you're really struggling with a love poem, you can always copy from Shakespeare. The fact that you have taken the time to sit down and write shows you care. Get a fancy pen or coloured pen (red?) and get going. 


Decorate
Images from Pinterest
Balloons, pom moms or heart shaped garlands are a nice touch. They can be hung in seconds and immediately have an impact. Try shops like ginger ray or the white company who have heart shaped garlands and heart shaped dishes. You might find yourself enjoying making these things, a bit of mindfulness away from the busyness of everyday. Don't forget, whatever you make or buy, keep it safe and add to next year's day of love. 
Dress
Beautiful underwear never goes unmissed. If you're a guy, wear your partner's favourite outfit that they like on you or that jumper they got you for Christmas. If you're having a lounging day, try some valentines themed pyjamas. Wearing red is simple and festive, after all, red is the colour of love and could be that aphrodisiac you're after!
Image on left from Pinterest, image on right from the White Company