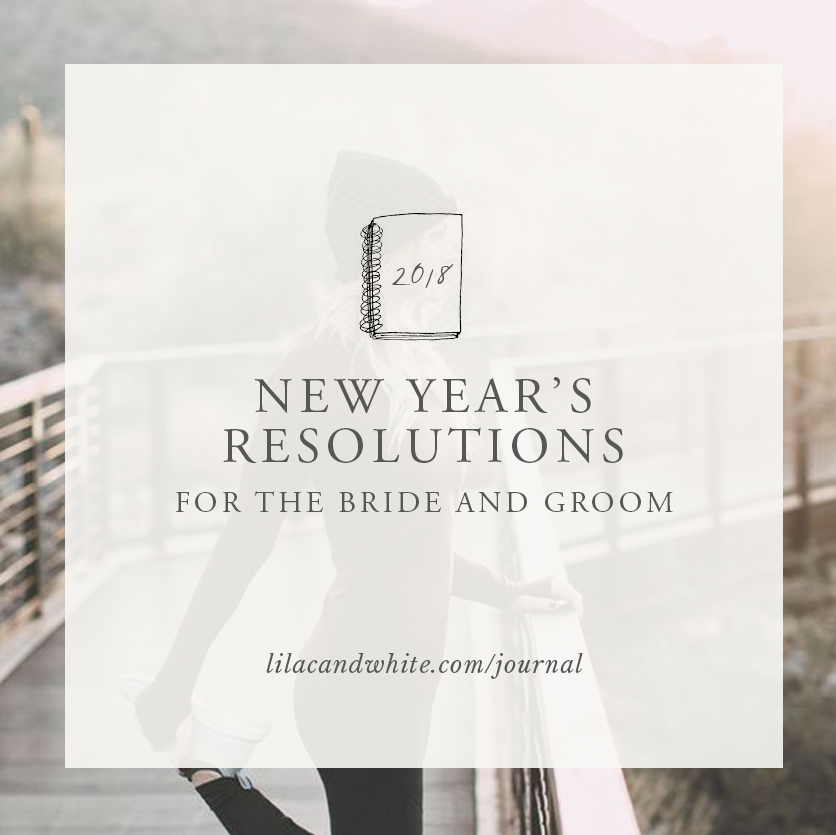 New Year's Resolutions for the Bride & Groom
As we face the end of one year and the beginning of a new one, most of us look towards how we can make the best start in 2018 and begin afresh. For budding brides and grooms to be this is the perfect time to put some plans in place for the year ahead as you look forward to your big day. Here's some useful tips and guidance to help you...
Get Organised
There's a long list of tasks to do and dates to do them by. Sit down with your partner, write it all down and be realistic about who is doing what and what bits you can outsource to the wedding party. Set up a dropbox or google drive file which you can both easily access for your spreadsheets and lists. Be realistic about your budget and which months you can pay for which items. Use Pinterest, Instagram and popular wedding blogs like Rock my Wedding and Festival Brides to make a list of your favourite suppliers. Don't forget to cross things off the list so you can see some progress.
Images via Rock My Wedding and Pinterest
Exercise Routine
Whether this is continuing with a form of exercise you already enjoy, or making the effort to start something new, exercising regularly will ensure you are in great shape for your wedding day. We get reminded regularly of both the physically and mental benefits. Commit to a time in your week to help you stay focused and to keep it up. If you're finding it difficult to fit it in with your schedule how about getting off the train one station stop early on your route to work and walk the extra distance or try some stretching at your desk or in the local park at lunch time to save time. Try gentle and cardio exercises like yoga and running or walking and dancing. A combination of both will help with toning and fitness levels. Above all, exercise will give you more energy to get those tasks on your wedding list completed. 
Images via Pinterest
Time Out
Planning a wedding can be stressful and there can be moments where you feel overwhelmed, after all you're trying to fit it in with all your other life routines and tasks. It's important to remember to take time out. Whenever you find yourself getting worked up, take a moment to yourself to remember positive things about getting married and how much you are going to enjoy the day. Treat yourself to some rejuvenation time in your local steam and sauna rooms. When was the last time you got in the bath? How about getting up out of bed 10 minutes earlier and practice some meditation or go for walk without your phone at an unusual time.
Lighten the Load
We can all use our trusted bridesmaids and groomsmen to help and they love helping! Why not use them for things like making a list of florists, sourcing some confetti suppliers or finding a suit hire shop. There is lots the wedding party can get involved with. Don't forget they're not just there for helping you on the day.