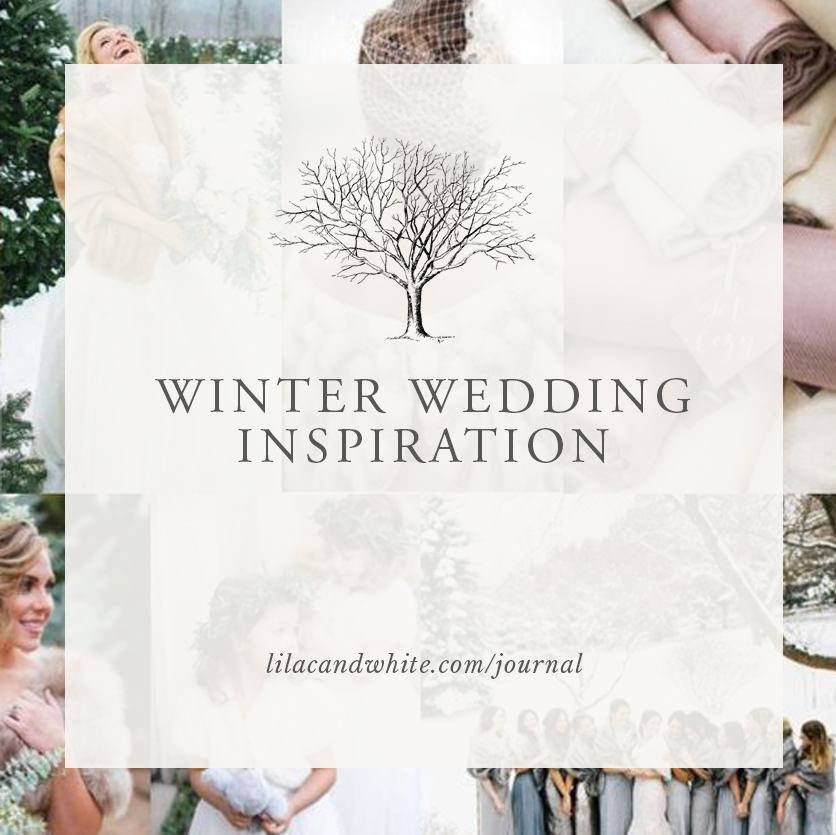 Winter Wedding Inspiration
The perfect, romantic wedding day is what all brides dream of, and what could be more romantic than the enchanting setting of a winter wonderland wedding? Cold it may be, but there is a certain magic in the air that pervades the setting of a winter wedding.  Allow your imagination to roam free and the options are endless for you to make this day truly special.
Flowers
A winter wedding is all about the perfect shades of white. Combine snowdrops and gypsophila with icy hued ranunculus and minty sprigs of greenery for a beautifully frosty finish to your bouquet. Your florist can match cool coloured ribbons to your chosen blooms and combine with creamy pearls or glittering crystals for the perfect icy effect that can be as glamorously opulent, or elegantly understated as you desire. For a gloriously boho effect, wrap the stems of your bouquet in hessian fabric and trailing, velvety ribbons.
Images via Pinterest
Accessories
You'll need to wrap up on the day, so take the opportunity to accessorise your bridesmaid dresses with cute fur shawls, or fluffy pashminas. Not only will you keep your leading ladies toasty warm, but you can have fun picking the perfect colour for them that fits in with your theme.  For very cold settings go one step further and provide cosy blankets for your guests to wrap up in.
Images via Pinterest
Drinks
Embrace your winter theme and offer your guests a boozy (or virgin) hot chocolate on arrival. Choose your favourite creamy, liquor and combine with luscious chocolate topped with their choice of marshmallows, cream, sprinkles and whatever else you can feasibly fit into a hot chocolate mug! You can make this really fun for your guests (and yourself whilst choosing) by giving them a variety of options to choose from and create their own, delicious drink. Just make sure to keep it away from any white dresses!
Images via Pinterest
Decorations
Glitter, glitter and more glitter! Sprinkle it on your tables, combine it with your confetti and even incorporate it subtly into your bridal makeup on the day. A subtle coating of glitter will add a frosty finish to anything you like so get it on your place cards, your favours and even your flowers. For weddings that are especially close to Christmas, why not decorate your venue with Christmas trees decorated in your wedding colours. You can choose baubles that perfectly complement your colour palette and even ask your guests to bring a personalised decoration that will help you commemorate the day forever.
Images via Pinterest
Special Touches
Add some sparkle to your evening party by handing sparklers out to all your guests. Not only will this make for some fantastic wedding pictures, but it's guaranteed to put a smile on every face. For lighting on the evening, make sure you invest in some twinkling fairy lights that will transform your venue into a magical, winter grotto, and place candles on all your tables and around the area you will be in. A combination of different sized candles, in your chosen wedding scent will help to create an air of rustic romance.
Images via Pinterest