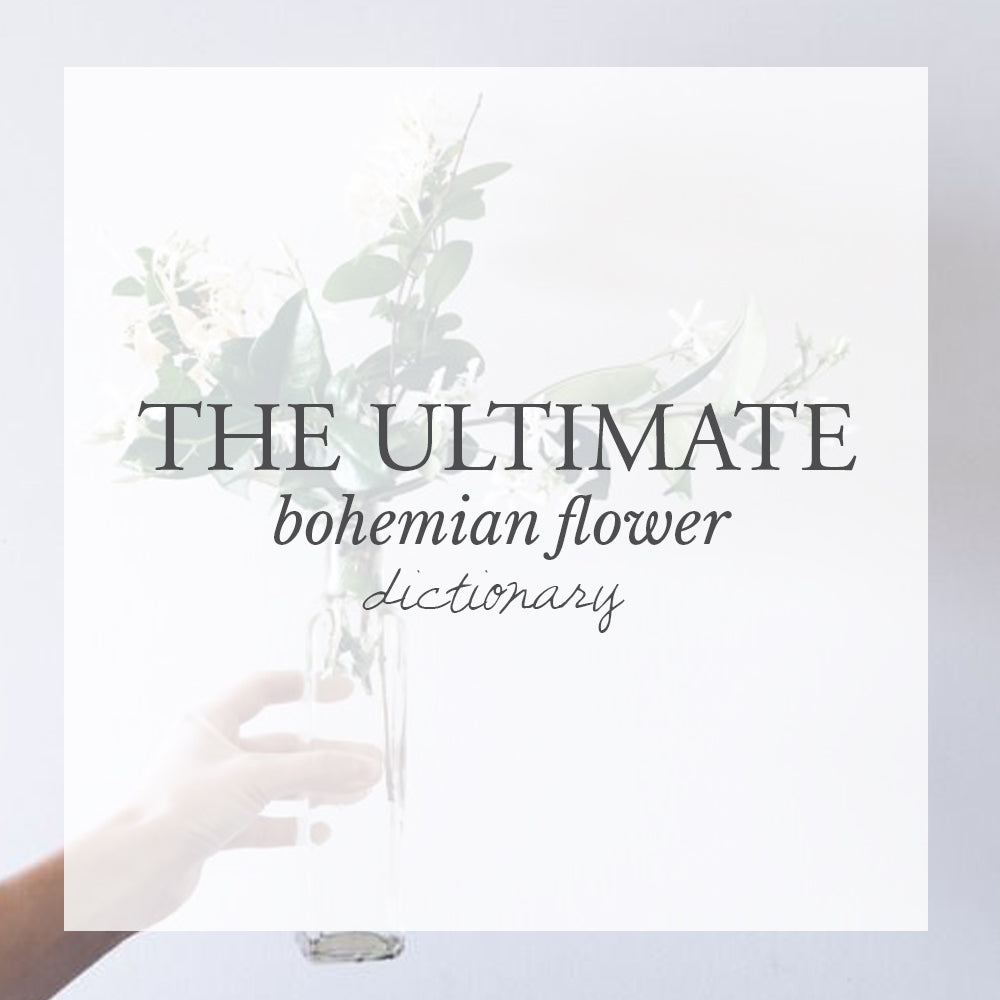 The Ultimate Bohemian Flower Dictionary
It can be a whirlwind of what seems like an ever growing forrest of flowers out there to select and choose from. When it comes to picking wedding flowers, we have known many brides to just stick to a few simple flowers because that's all they know and are familiar with. There are so many beautiful flowers out there and we wouldn't want you to limit yourself. After all, the character of your flowers is part of your overall wedding style - they can really help to determine a unique quality. So, for all you boho couples we've picked some of the most inspiring natural beauties.  
Here's our small dictionary of favourite lilac, white and green coloured flowers (of course!). Don't forget it can be great to bring visual aids to your florist - even a mood board. Be mindful of what is in season too. Happy exploring!