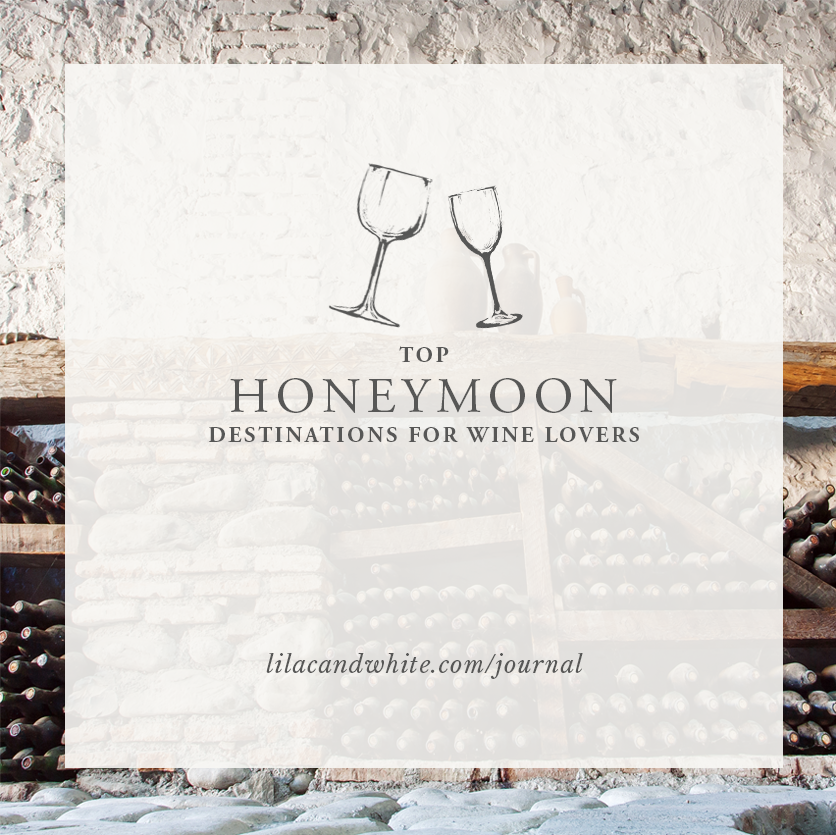 Top Honeymoon Destinations for Wine Lovers
After all the careful planning, the meticulous preparation, and the many nights spent counting down slowly to your big day, the aftermath of your wedding may leave you feeling a little lost. This is where one of the most important parts of your wedding can finally begin - your dream honeymoon.
It's easy to lose sight of this amidst the hectic months of planning, but your honeymoon is the part where you and your new spouse can finally relax, let go and simply enjoy each others company. Everyone is different and because secluded beaches and typically 'honeymoon' resorts are not what all of us dream of, below we have put together some fantastic ideas for the wine connoisseurs among you to set fire to your imagination and bring you some inspiration.
Whilst it may be better known for its safari opportunities, South Africa is a fantastic destination for wine lovers. Just 40km away from Cape Town you will find Cape Winelands, an area of breathtaking natural beauty that also happens to be the largest wine-producing region in the country. Here you will find sunny vineyards and quaint boutique hotels that offer a relaxed and charming getaway. The towns of Stellenbosch and Franschhoek are best known for their wine estates and you can easily spend a few days in both visiting the local wine estates and exploring the area. A must for every visitor is trying the wine made from the country's native Pinotage grape.
Our top tip… Rent a car and decide on your own route to discover the best wineries off the beaten track.  
France
An established 'Grande Dame' when it comes to producing wines of exceptional quality, France is truly a destination that all wine lovers should visit at least once. There are many different areas to choose, from Bordeaux to the Rhone Valley, and of course the famous Champagne region, so how do you decide which is right for you? Aside from the obvious – visiting the region that produces the wine you like best – we suggest looking at the location of each area. If you can't stand more than a couple of days away from the hustle and bustle of a city go for Champagne, which is only 90 miles north east of Paris. You can combine the two and get the best of both worlds. For those who prefer a more rural setting try the Rhone Valley in the south. Excellent wines pair with breathtaking views to provide an overwhelmingly serene and enjoyable experience.
Our top tip… If you're a real city slicker book a fancy hotel in the heart of Paris and visit Champagne on a day trip instead.
Italy
Italy is a truly romantic destination where good food and good wine go hand in hand. Their cuisine is as rich and varied as the wines produced here and no matter where you choose to visit, you can be sure the offerings in these departments will be second to none. Venice is an excellent choice for honeymooners, the picturesque setting providing the perfect romantic getaway for newlyweds. Enjoy a private gondola ride along the winding waterways of the city, before embarking on a comprehensive wine tasting tour through the city. For the adventurous, the Prosecco region is a mere hours drive from Venice providing the perfect day tour through the stunning Italian countryside. Bliss.
Our top tip… For a unique trip visit Cinque Terre, a small white wine region home to the colourful, unspoiled paradise of Cinque Terre National Park.