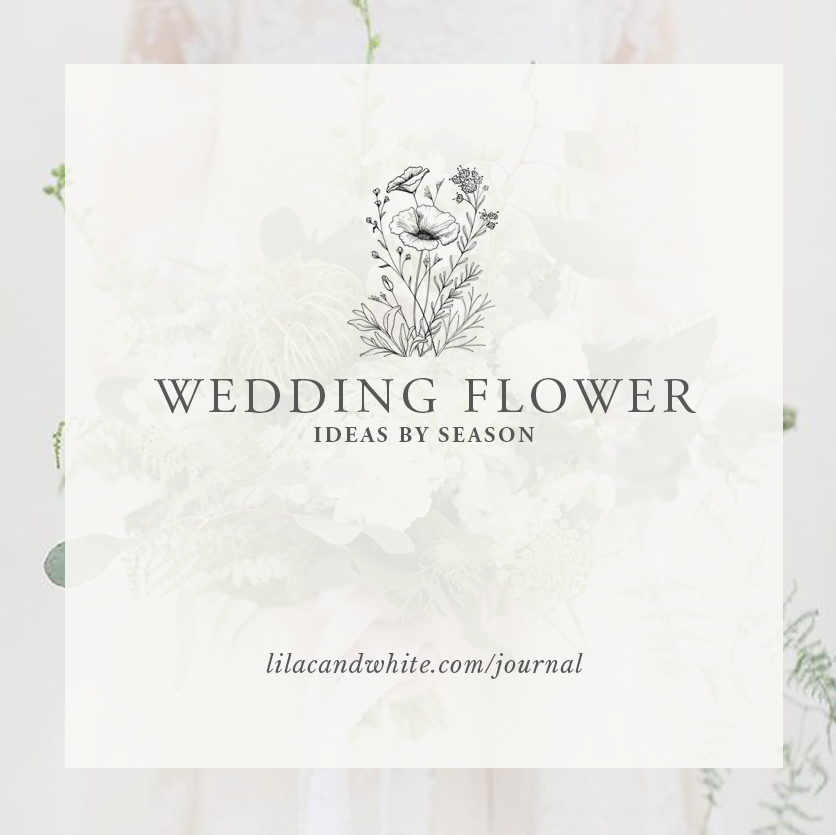 Wedding Flower Ideas by Season
Your colour scheme is without doubt one of the most important decisions when it comes to planning your wedding. From the bridesmaids dresses to the decision of which flowers will grace your bridal bouquet, the colours you pick will determine many of your subsequent choices. One very important factor when it comes to this decision, that should not be overlooked, is which flowers are in season at the time of your wedding. Picking an out of season bloom can not only be more costly, but there is also the risk that your flowers may not be of the same quality as when they are in season. To ensure your flowers are of the most exceptional quality, and help you keep your wedding budget down, we have selected some of the best bridal blooms according to season below.
Spring
There are different types of orchid that come into bloom throughout the year, but you can rely on them being available in the spring. Elegant and refreshingly simple, an orchid bouquet can be made to match multiple colour schemes from white, to pinks and purples and even green. For a more simple look, that is guaranteed to go with any colour scheme, you can't go wrong with lily of the valley. (pictured above). These tiny, white blossoms flourish in the months of March and April and a bridal bouquet made up of these exudes simple class. Besides, you can't go wrong by following in the footsteps of the Duchess of Cambridge.
Summer
What better flowers for a summer wedding than sunflowers. Bright and daring, they make a glorious summer bouquet that can be embellished with seasonal wildflowers for a stunningly bohemian finish. If you want to make a statement with your wedding flowers then this is the perfect choice. For a more delicate option, alstromerias are perfect. Also known as the 'Peruvian Lily', they comes in several stunning shades from orange and pink to yellow and lavender. Perfect for centerpieces, buttonholes and bouquets this versatile blossom can be paired with almost anything for your desired finish.
Autumn
Image from Love My Dress
For a unique and different bridal bouquet, the use of heather is perfect for an autumn wedding. Accesorise with local wildflowers and brown string for a naturally stunning finish that is down to earth and quite simply beautiful. For a more traditionally bridal bouquet, that can still be styled with a boho finish, look to the anemone flower. Although available in many shades, a simple and pure white allows you to pair it with almost anything else.
Winter
Image from Love My Dress
Despite the less than appealing name, the scabiosa blossom is perfect for a winter wedding, blooming from late summer until November when the frost begins to gather. It flowers in beautiful pastel shades of blues, pinks and purples, as well as white, and can be incorporated into a beautiful winter bouquet. Of course, the most often thought of flower that blooms during the winter months is the delicate snowdrop. Not to be overlooked, snowdrops can be used to create a refreshingly simple and beautiful bouquet for the perfect winter wonderland wedding.